Artist Rosie Sherwood founded As Yet Untitled in 2012, launching the press with the release of Elbow Room Vol. One. From that day As Yet Untitled has grown, morphed and changed shape in both hoped for and entirely unexpected ways.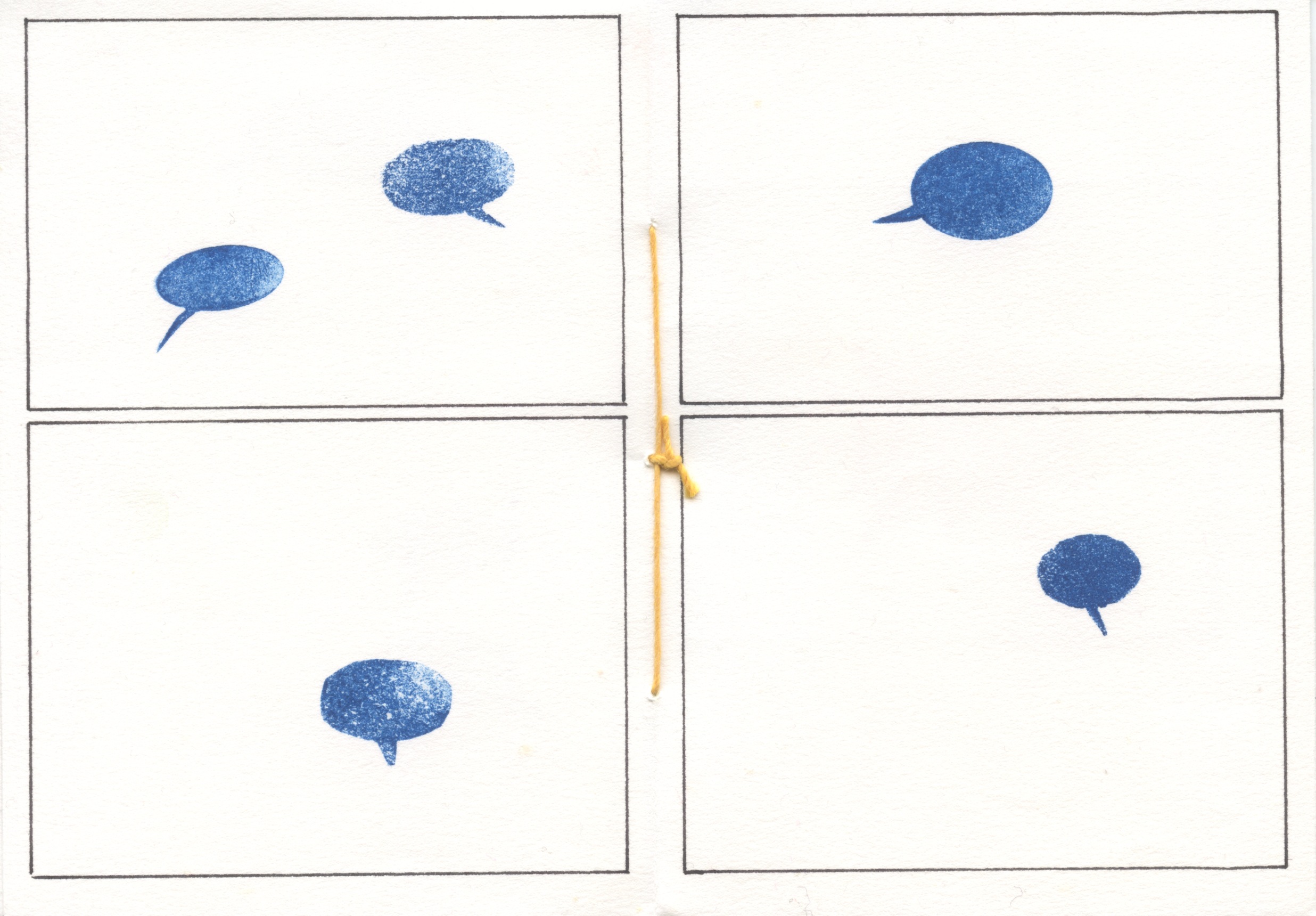 In the early years as Elbow Room grew of strength-to-strength, As Yet Untitled released a number of books by its founder. These early works explored the structure and visual language of the book comic, from gutter to speech bubbles. But Sherwood had always intended for As Yet Untitled to publish more than her own books and in 2015 she successfully crowd-funded to expand the press. The campaign, aimed at allowing Sherwood to work as a mentor and collaborator in the publication of new artists' books, was spotlighted by Kickstarter and supported by writer Neil Gaiman.
Following the success of this campaign Sherwood worked with poet Ella Chappell, releasing Moonrise in 2016 before starting out on a two-year collaborative journey with musician Tom Hyatt. These two projects highlighted the strengths and possibilities in collaboration, and brought with them unexpected pleasures and new ideas. In 2018 Sherwood and Hyatt released Lost in A Dream. A book and far more than a book, Lost in a Dream included a weeklong exhibition with nightly live music, followed up in early 2019 with the release of a live compilation album.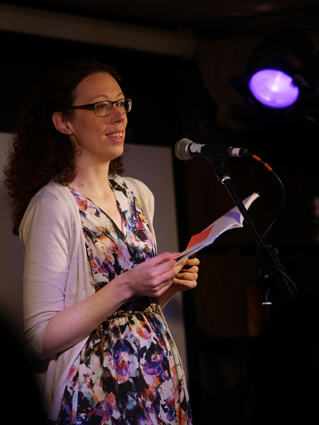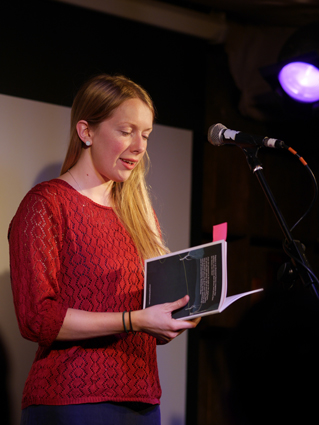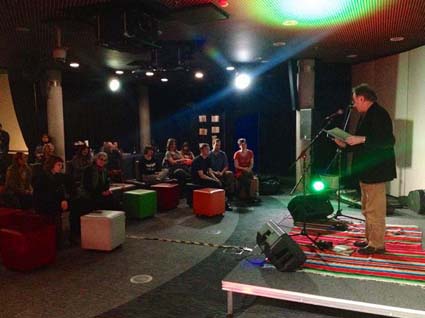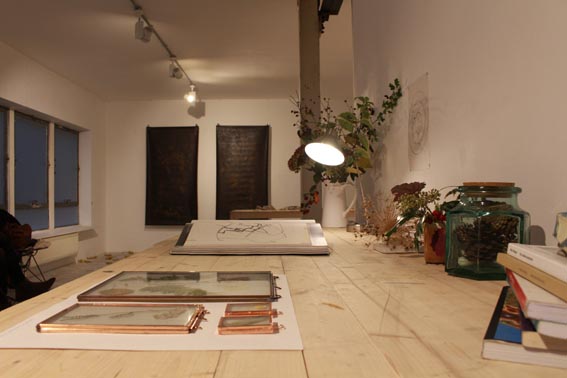 Events had been part of the As Yet Untitled program since the very first Elbow Room Live, and Lost in a Dream cemented the joy and satisfaction of bringing the book alive beyond its pages. Book art uses everything at its disposal to create meaning, from form and structure to paper and binding. Elbow Room, Moonrise, The Ellentree, Lost in a Dream, all came alive somewhere between the live event and the book.
An era came to a close with the end of Elbow Room in 2018. When Elbow Room launched it was with a limited print run of 15 copies and the idea of bringing together art of all guises. When it ended it had brought together a community of extraordinary artists, writers and musicians who allowed Elbow Room to share their work with the world.
Though the final Elbow Room Live night was tinged with sadness, it was also bright with the potential. It was time for As Yet Untitled to change shape once more. A shape that reflects where the press has come from and all the things we have learnt and loved along the way. With much thought and care this new shape became clearer, and clearer. And so, without further ado…
As Yet Untitled specialises in limited edition, hand made book art and live events that bring the pages of the book alive, finding new ways to express meaning and explore what books can be. The book and beyond…
Collections
Work by As Yet Untitled have been part of exhibitions, travelled to book fairs across the country and are housed in national and international collection including The British Library, Tate Library and Archive, The Poetry Library and the state libraries of Queensland and Victoria (Australia).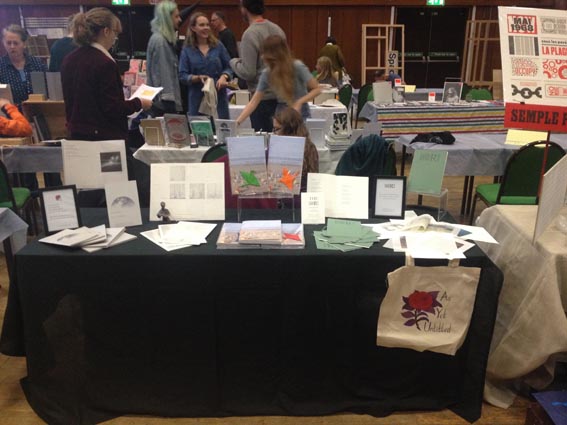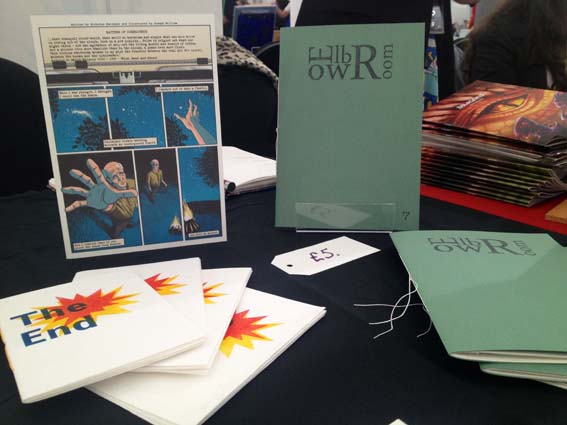 Book Fairs
As Yet Untitled has tabled at various book fairs across the country including Turn the Page Artists Book Fair, Norwich and the Small Publishers Fair, London.
Small Publishers Fair, Conway Hall, London, November 2014-2017

BALTIC Artists Book Fair, Blatic Gallery, Newcastle, 2017

Pages, International Contemporary Artists' Book Fair, Leeds, 2015-2017

Counter, Plymouth, October 2015, October 2016

Thought Bubble Comic Convention, Leeds, November 2014

Manchester Artists Book Fair, Holden Gallery, Manchester, October 2013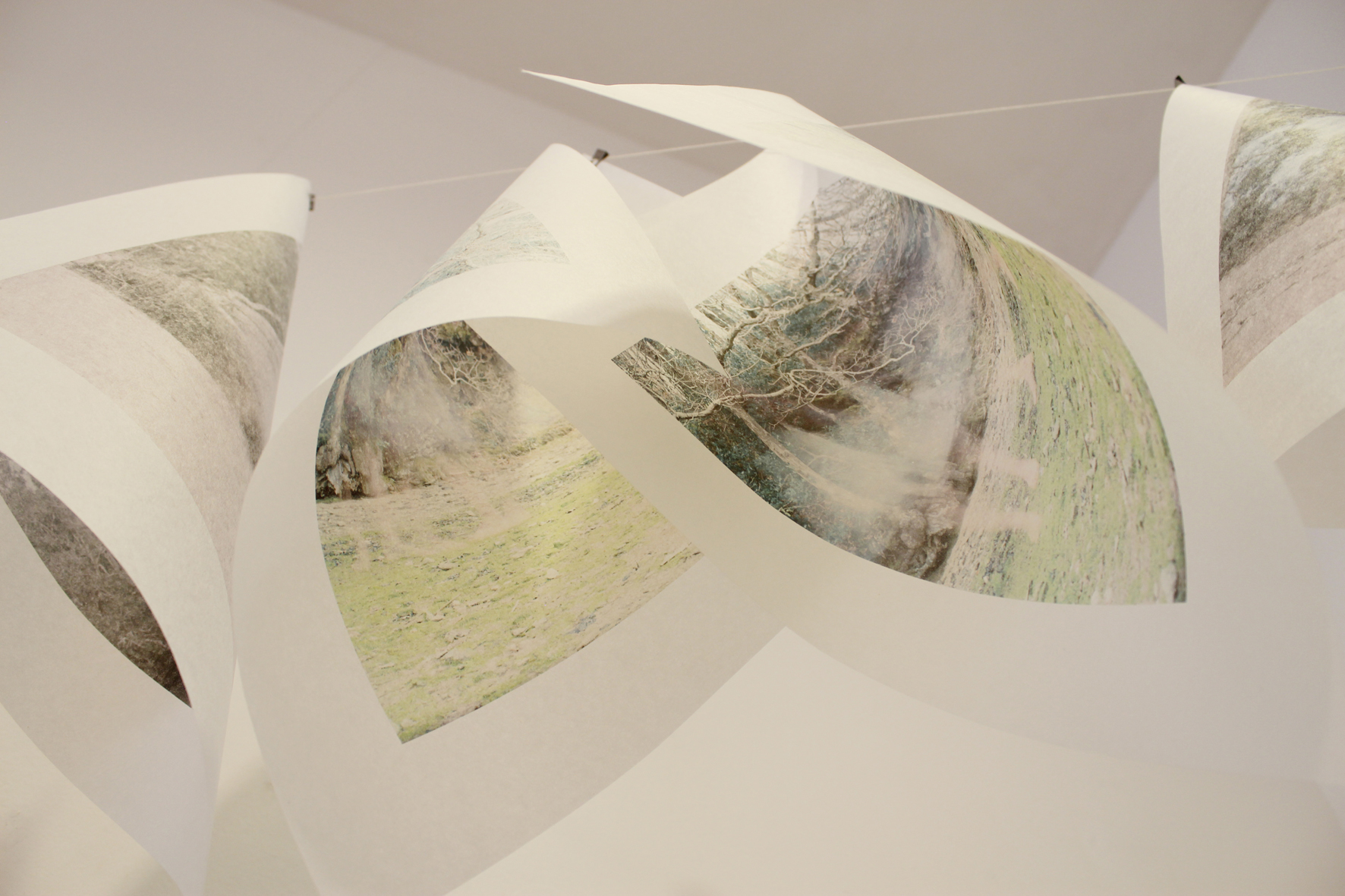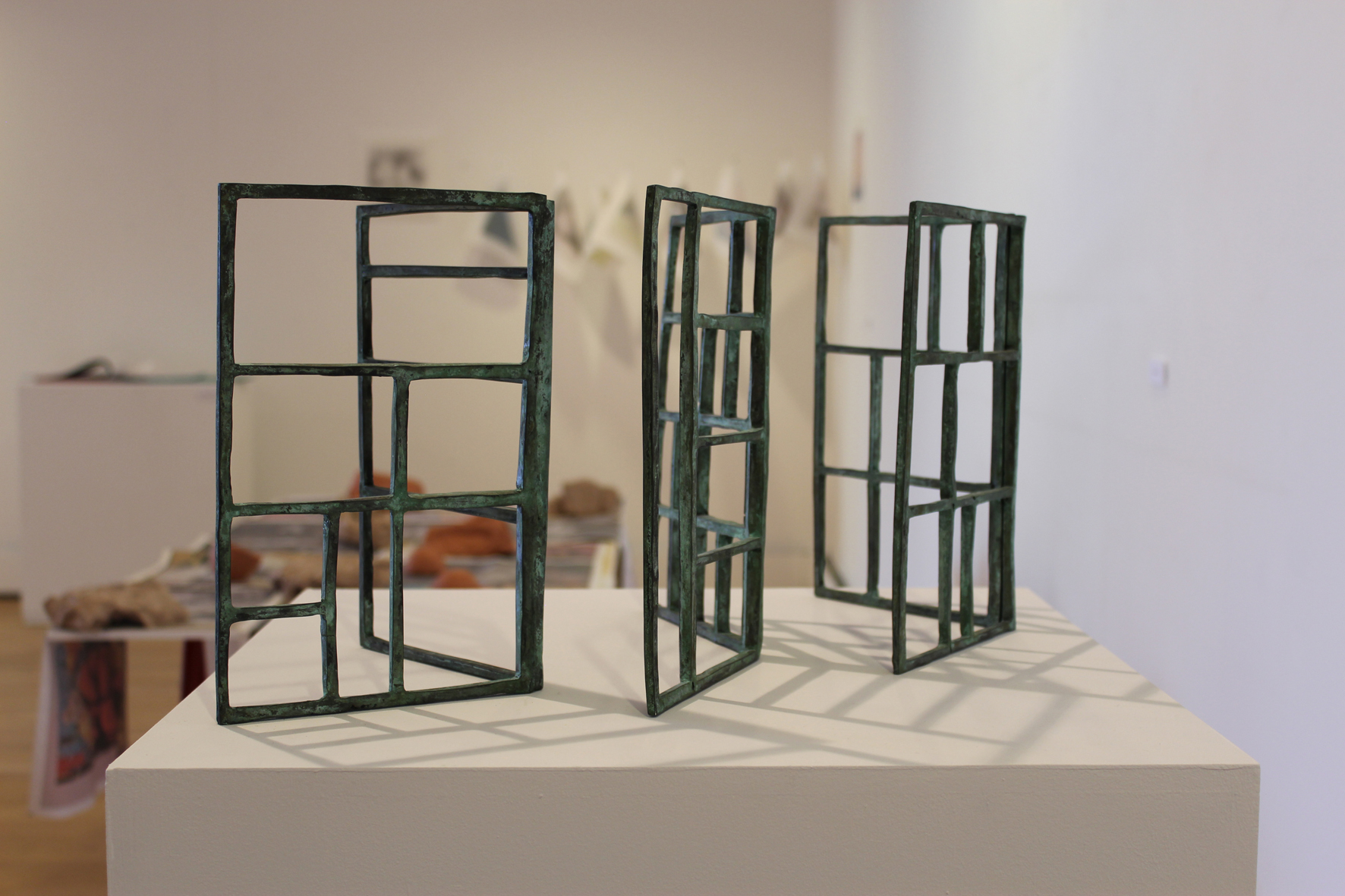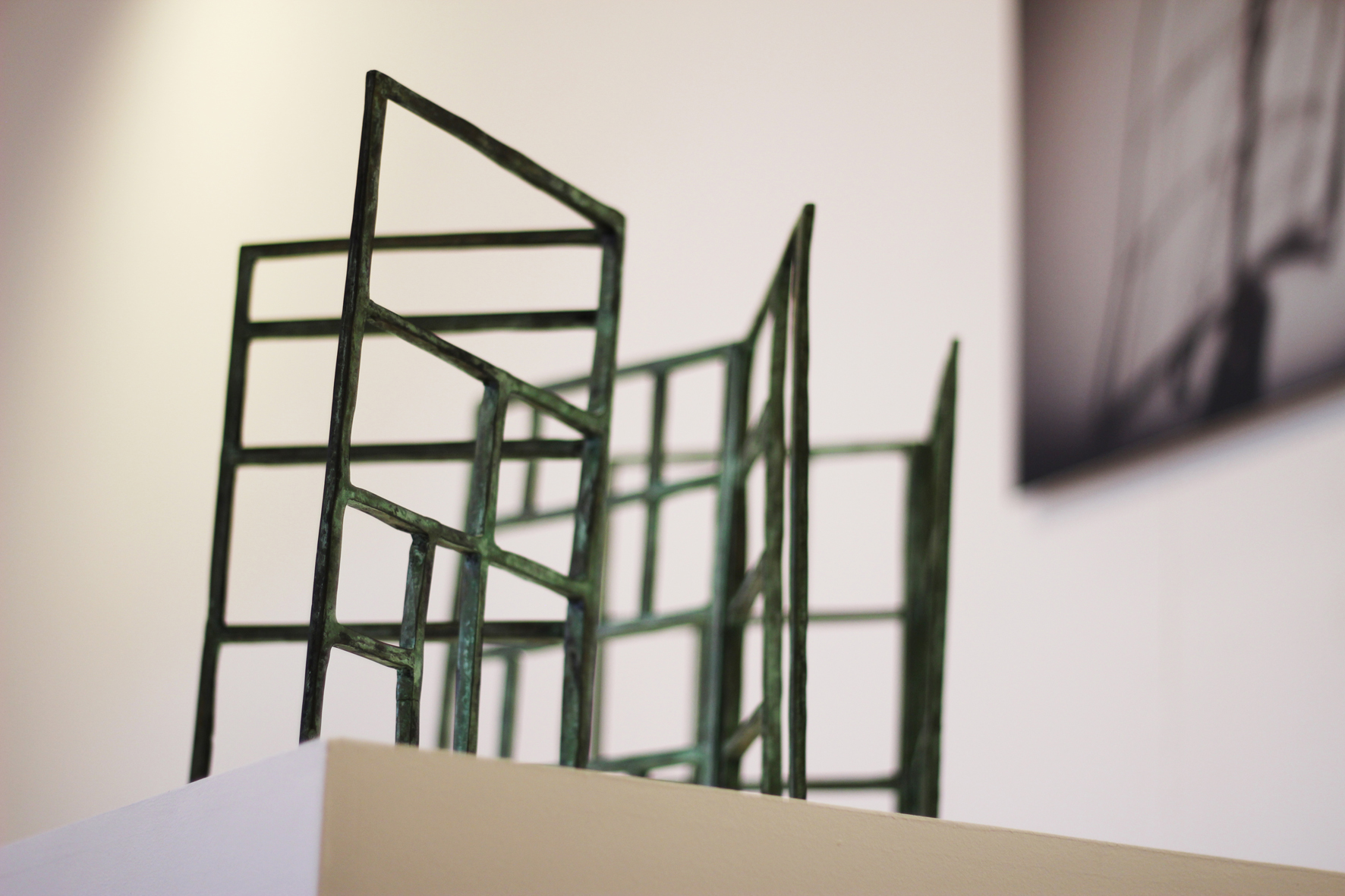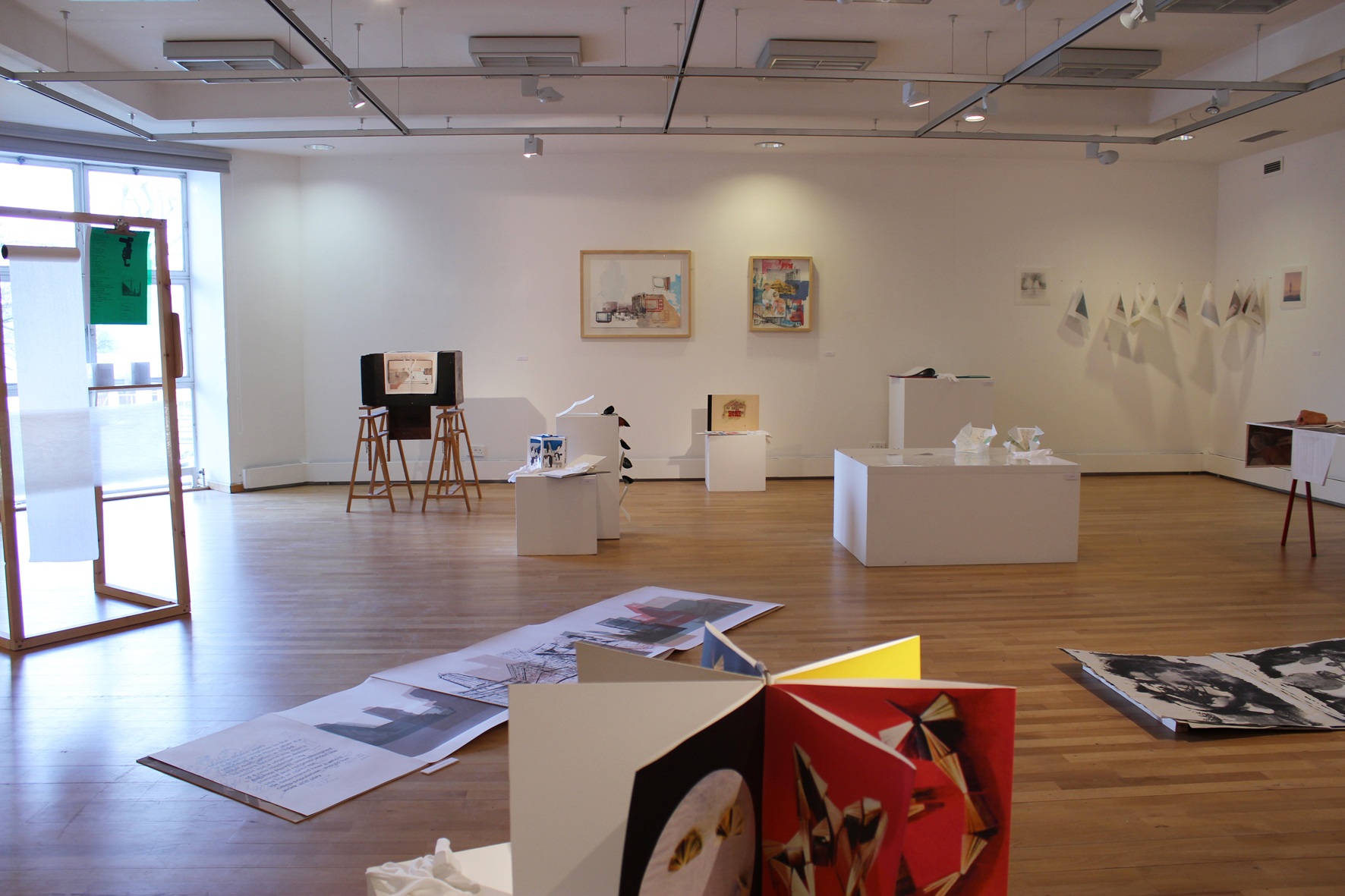 Exhibitions
Work from As Yet Untitled has been included in multiple exhibitions including a solo show the bookartbookshop and group exhibit at the Milton Gallery in the spring of 2014.
By Other Means (group show), By Other Means Gallery, London December 2016

The Ellentree at Small Publishers Fair, Conway Hall, London, November 2016

The Ellentree at Turn the Page, Norwich, June 2016

The End of the Poem: The 7th Poetry Library Open Day, Southbank Centre, November 2015

A Letter in Mind, The National Brain Appeal, Oxo Gallery, London, October 2015

Off the Shelf, I'klektik, Old Paradise Yeard, London, May/June 2015

Art in a Bookshell, Milton Gallery, St Pauls School, London, March 2014

In the Gutter, Book Art Book Shop, London, Solo Show, October 2014

Sheffield International Artists' Book Prize, Bank Street Arts, Sheffield, 2013 and 2015

In-Folds Reading Raft, Deptford X Festival, Deptford Library, London, September/October 2013

M.A. Select Showcase, Camberwell Space, London, 4th-13th September 2013

In-Folds, Camberwell College of Art, London, 4th-13th September 2013
Friends and Patrons:
Marika Sherwood
Stephen Daniels
Kickstarter Supports:
George Baker
Neil Gaiman
Mick and Rosy Squire
Elizabeth Breder
Britt
SusanaSG
Jen Brown
Stephen Thomas
Alice Maillet
Tom Godano
Karen Emanuel
Jack Landsberger
Nikki Robson
Carina Martin
Cath Barton
Emily Limna
Mike Crawford
Chris Davies
Jacqueline
Kim Sherwood
Les Murray
Zelda Chappel
Finbarr Farragher
Jody Duke
Tessa Baker
Billy Brooks
Ellie Baker
Melinda Williams
Charlotte
Alex Burton
Isaac
Abbie Doran
Simon Stokes
Nicholas Herrmann
Ella Chappell
Jesse Metro
Sarah Pearson
Stephen Daniels
Simon Tassano
Paul
Daniela
Dawn Ingram
Martin Fowler
Vera Herrmann
Lauren Fried
Jade
Petra Fried
Russell Nohelty
Michael Garrett
Laura Chappell
Alex Valente
Canan Marasligil
Bare Fiction
Andrew Bruce
Chloe Spicer
Catherine Ayres
Wendy Castleman
Jonathan Liraz
Simon Middleton
Mike Scott Thomson
Aether Magazine
Sian
Tolly
Tessa Hall
Duncan Latimer
Alison Prideaux
Eleanor Stewart-Pointing
Kirsty Starkey
Gary Hilsdon
Karen Rosenberg
Matt Comben
Emi Avora
Sally-Shakti Willow