50.5803° N, 3.7551° W explores Rosie Sherwood's personal experiences of walking on Dartmoor. Dartmoor is a landscape of duality; it draws one in and remains with you long after you have left. 50.5803° N, 3.7551° W expresses the opposing elements that come together to make up the experience of walking in the moor, the detail and the expanse.
50.5803° N, 3.7551° W is a tunnel book made by combining layers of a single close up photograph of Hay Tor with the contour lines of the Ordinance Survey map depicting that same site. These same contour lines are repeated on the cover of the clamshell portfolio box. The title, 50.5803° N, 3.7551° W, offers the exact longitude and latitude of the book's location, as though tempting the audience to search for the rock face depicted, a search that in the end is too exacting for success.
50.5803° N, 3.7551° W was published in 2017 in a limited edition of 5.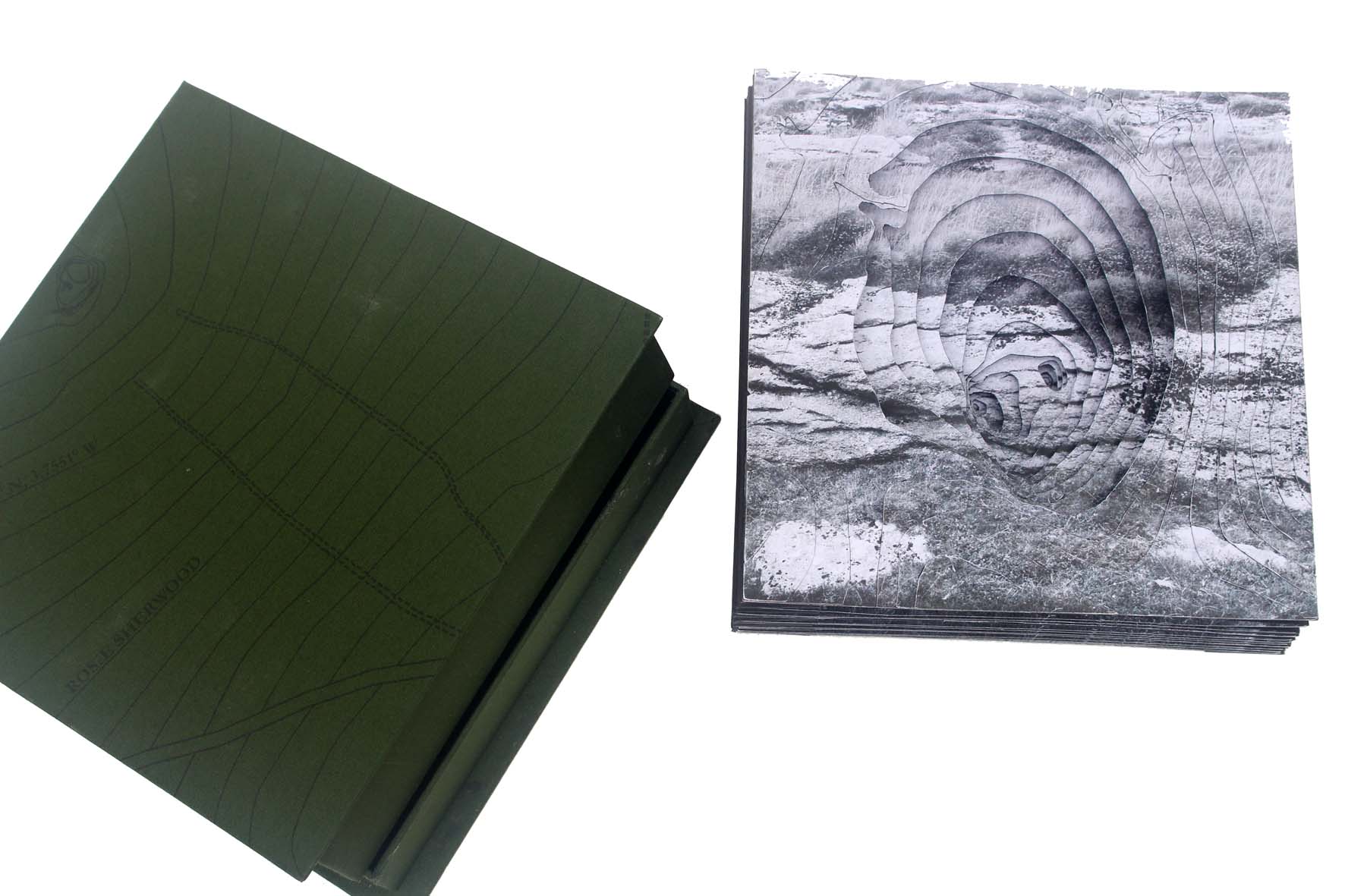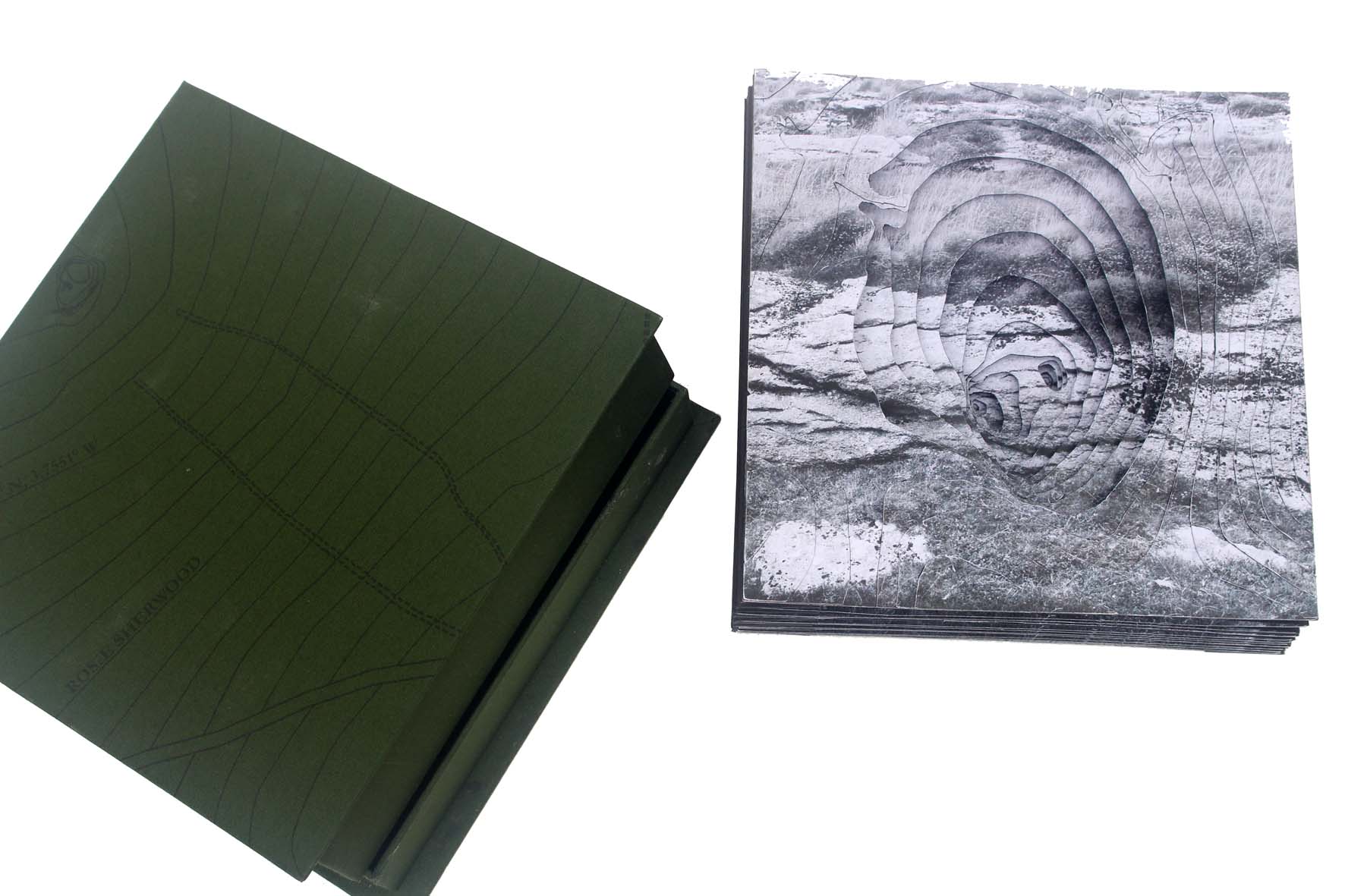 Rosie Sherwood is an artist, scholar and independent publisher. At the heart of Sherwood's interdisciplinary practice is a fascination with time and a desire to tell stories. In 2012 Rosie Sherwood founded As Yet Untitled and Elbow Room, successfully crowd funding to expand the publishing company in 2015. Sherwood is the Creative Director of turn the page Artists Book Fair and Symposium. Sherwood graduated from Camberwell College of Art with an MA in Book Arts in 2013. She has delivered conference papers and University lectures across the country. Sherwood has taken part in both group and solo exhibitions as well as artist book and small publishers fairs. Sherwood's works can be found in special collections including The Poetry Library, Tate Library and Archive and the National Libraries of both Victoria and Queensland (Australia). In 2018 Sherwood began a yearlong aritsts' residency with the Marine Institute at Plymouth University. Her sculpture Akin was selected for the National Sculpture Prize at Broomhhill Sculpture Gardens.